New Intake Hours for Legal Aid of Marin's Housing Clinics
Public Charge Forum Rescheduled
Join us for the 6th Annual Jam for Justice.
Announcing New Community Resources!
Please click here for information about Marin County housing laws by jurisdiction, courtesy LAM legal advocate Gabriel Spellberg.
March 27, 2019 MCBA and Legal Aid of Marin Luncheon Honoring Pro Bono Volunteers and Leadership
The Annual Pro Bono Awards Luncheon honors our community's outstanding pro bono legal providers of the past year.  This year, we celebrate our many attorneys and community volunteers.  Seven are recipients of the Wiley W. Manuel Award, issued by the State Bar of California for 50 or more hours of pro bono services.
Honoring Marin County Superior Court  *Judge Paul M. Haakenson*
Award presentations by: Jonathan Gertler
Founding partner, Chavez & Gertler, LLP and President, Board of Directors, Legal Aid of Marin.
Speakers include:
Hon. Beverly K. Wood, Presiding Judge Marin County Superior Court
Charles Dresow, Ragghianti Freitas, LLP and President, Marin County Bar Association
Legal Aid of Marin has been serving the community for 60 years. What started as a group of Marin County Bar Association volunteers now has a staff of eight serving over 2,000 households each year.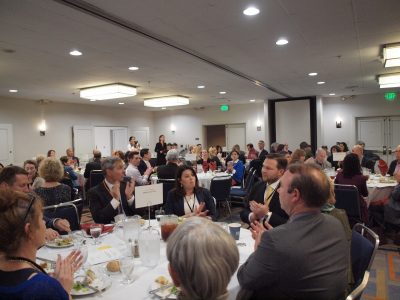 Photo: Pro Bono Luncheon 2018
Registration: Click Here
Registration Ends March 25, 2019
Marin County Bar Assosciation
2017 Annual Report is Here!
Our 2017 Annual Report is here. Thank you to the law firm of Hanson Bridgett for the design.
Thank you to all our supporters for helping us to serve Marin community legal needs.
LAM_2017_Annual Report

Come join us at the 2018 Marin Senior Fair.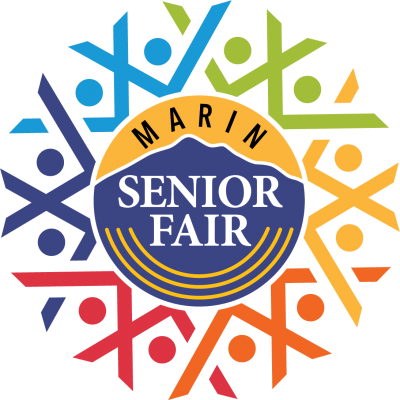 From Marin Senior Fair Site:
"This year's theme, Connecting Community, brings together a varied collection of vendors, activities, information, and professional services of interest to older adults, their families, and those planning their retirement. The Marin Senior Fair is the largest event of its kind in Northern California and is attended by over 4,000 people every year. We hope you will join us for this free, fun, and informative event."
Legal Aid of Marin will be at booth number 123!
Wednesday, October 24, 2018
9:00 am – 3:00 pm
Marin Center Exhibit Hall 
Legal Aid of Marin Open-House! RSVP Here
Our 60th anniversary continues! After weeks of packing, unpacking, and settling in, we are happy to extend a warm welcome to see our new home.
Join us October 11 from 4-7 for drinks and hors d'oeuvres.
Congratulations to Los Lideres!
Renters and owners of Marina Gardens in the Canal neighborhood of San Rafael are pleased to announce they reached an agreement to resolve issues regarding a proposed rent increase and conditions at the property.  Both sides will work together over the next year to identify and address any necessary repairs, and the proposed rent increase.  Renters were represented by attorney David Levin and legal assistant Rocio Espinoza at Legal Aid of Marin, and the owners were represented by attorney Jonathan Black of Weston Law Group.  Renters were also assisted by the Marin Organizing Committee. The Mayor Gary Phillips was instrumental to reaching this agreement.